Your New Harp From Clive Morley Harps

So, you've decided to take up the harp? Going travelling and need a portable harp? Time to upgrade your current harp? Or moving from lever harp to pedal harp - or vice versa
Congratulations!
Whatever harp you are looking for, we can help.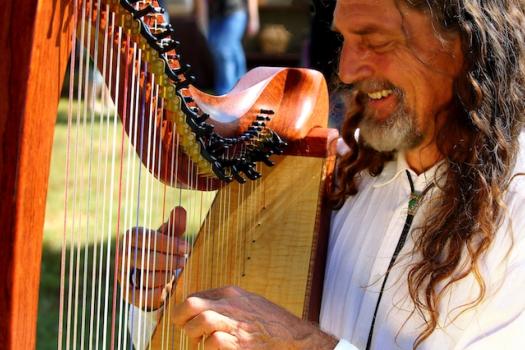 Choosing Your New Harp
Have a look at the Harps in our online shop. These are organised into helpful categories including the maker, type of harp and intended ability level of the player. All of the harps are available to order, subject to availability from the maker. We also have a separate category of New Harps that are currently in Stock and Second Hand Harps in Stock.


Lever or Pedal Harp?

If you need help deciding between a lever and pedal harp, Which Harp is Right for Me? will get you started. For in depth information about the difference between lever and pedal harps, see our article, What Type of Harp is Right for Me?
Of course, if you need any further help, just contact us. We are always happy to talk about harps.

Purchase Options

Once you have chosen your new harp, contact us to make your purchase. Or have a look at our How To Buy Your Harp page for information on delivery or collecting your new harp in person.


Finance Options
We are pleased to be part of the Take it Away Scheme (for up to 25 years of age) and the Assisted Purchase Scheme (for LEA maintained school students).


Harp Hire Options
Many of our harps are available to Hire for an initial period. We hire out new harps, from stock, so there are no long waiting lists.
Want to Try Our Harps In Person?
You are welcome to Visit Us at our showrooms in Filkins, near Lechlade and try out our harps to your heart's content. All we ask is that you make an appointment so we can have the harps ready for you. There is usually a harpist on site who will gladly demonstrate our harps for you, though if you are hoping to hear the harps being played, it is best check with us in advance that a harpist will be there on the day.
For those who are unable to get to our showrooms in person, we offer Facetime or WhatsApp appointments. Please contact us to arrange a viewing.
We also offer regular Hands on the Harp sessions. These are for complete beginners who would like the opportunity to get a feel for whether the harp might be the instrument for them. There is no obligation to buy a harp from us.
Keep Harping On
We provide accessories, sheet music and strings in our online shop.
Our monthly servicing studios will keep your harp in great shape and, if something dreadful should happen, our skilled harp technicians can repair any damage.
We can also help with recommending Insurance providers.
Further Information
Want to know how to change a harp string? How to amplify a harp? How travel with a harp? Our Articles and Information have these - and many more - questions covered.
Still got a question? Just let us know. We are here to help.