About Us
Clive Morley Harps Brochure (1.4MB PDF)
Clive Morley Harps is a family business that dates back to 1817, when George Morley (1790-1852) registered his harp making, tuning and repair business in London. As you would expect, Clive Morley (1936-2015) grew up surrounded by harps and harpists and gained a wealth of knowledge about the instrument. His experience was passed on to his son, Ben, who has managed the business since 2006.
Our friendly, knowledgeable team is made up of Lindsey and Lisa-Mair as well as professional harpists Emily Harris, Christine Kinder and Paula Smith. We use our considerable expertise to work with modern harp makers so that we can provide a wide range of quality harps to suit every player, whatever their budget, ability or musical style. We stock harps by prestigious makers such as Salvi, Lyon & Healy, Dusty Strings, Aoyama and Triplett.
Our Showrooms
We have a large showroom dedicated to pedal and lever harps, where we have a wide range of harps in stock for immediate purchase or rental. We generally have a harpist on hand to demonstrate if required and offer advice about the instrument, all our staff are very knowledgeable about the harp. In addition, we have a comprehensive selection of sheet music, accessories and a full range of strings for all harps.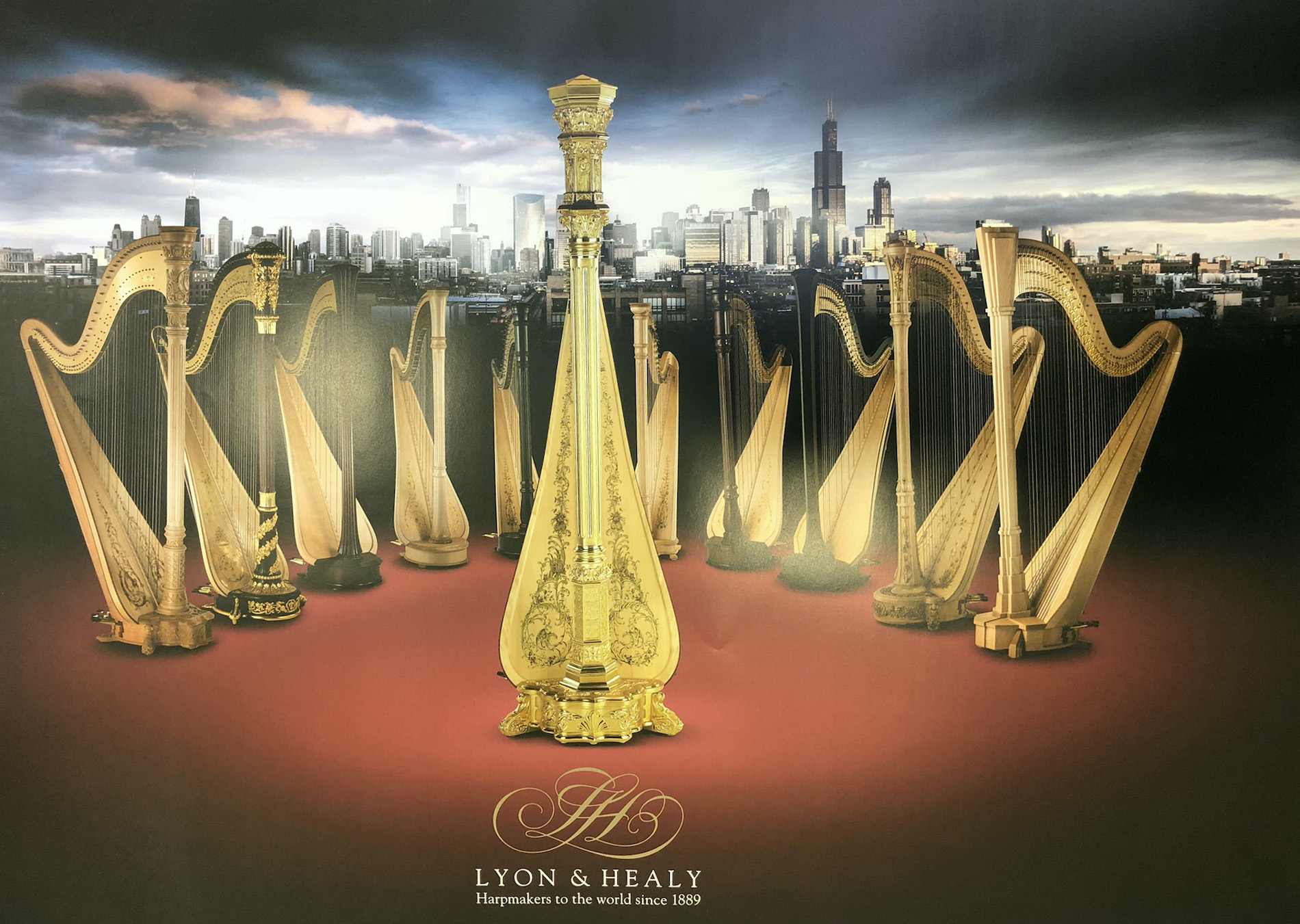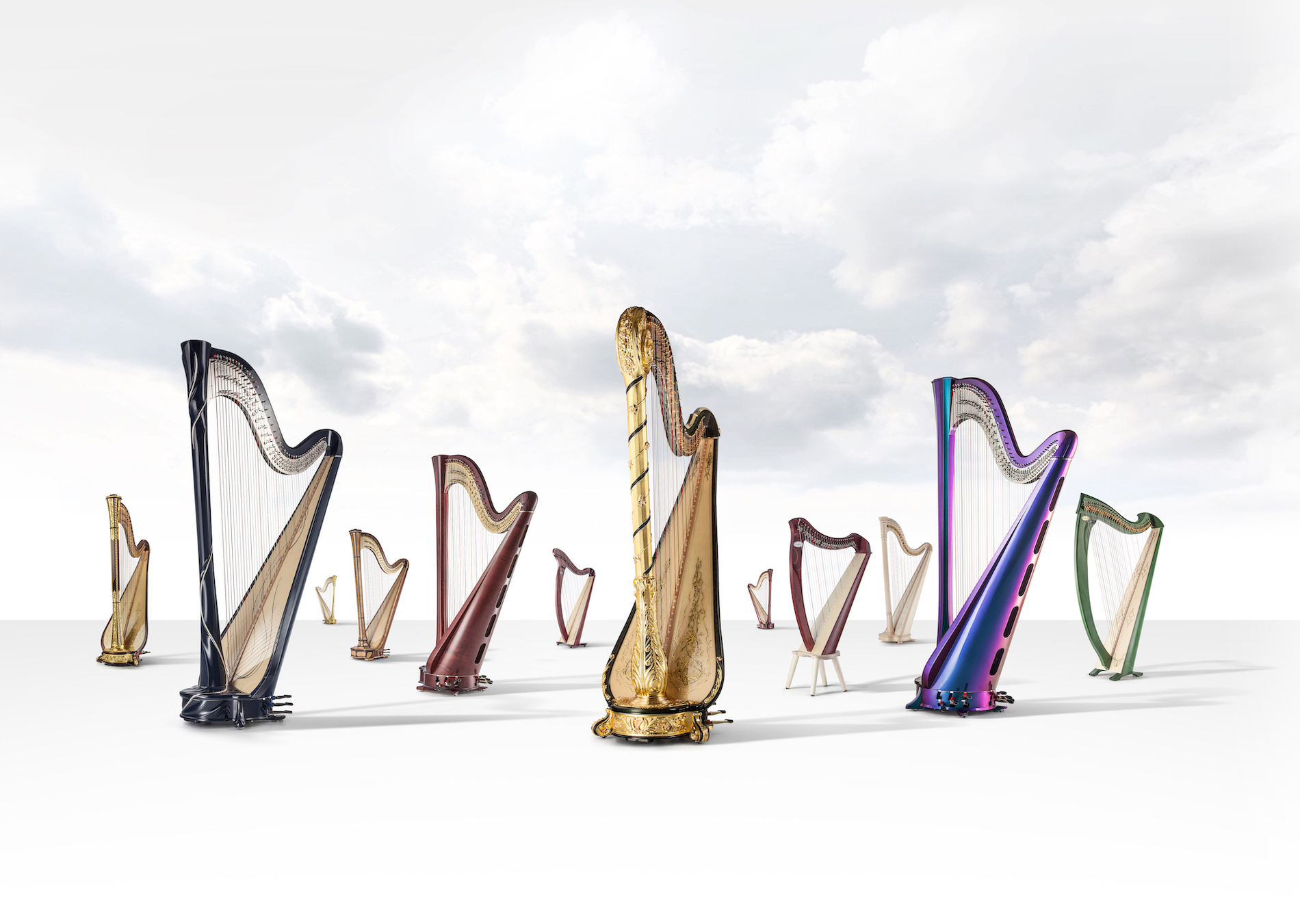 Facetime and WhatsApp Demonstrations

Of course, not everyone can easily get to our showrooms, which is why we also offer virtual visits to our showrooms. Please contact us if you are interested in this service.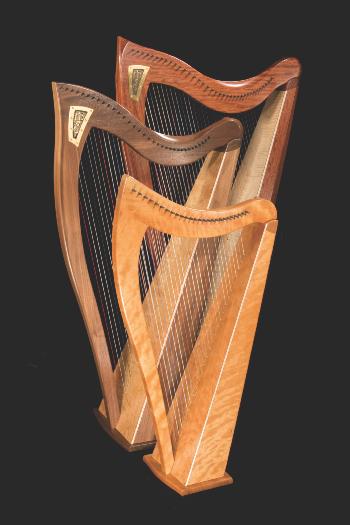 Introducing the Harp
We offer monthly Hands on the Harp sessions. These are basic workshops for complete beginners, which aim to get you going on the harp and to answer all your burning questions in a gentle and informal environment. We also organise a Feet on Pedals workshop for those who are looking at moving on from the lever harp to the pedal harp. Please have a look at our events page for future dates.
Caring for Your Harp
We hold regular monthly Servicing Studios at our on-site workshops where our experienced harp technicians provide servicing, regulations, repair and restoration to the highest standard.


Our Website
Our website offers a wealth of resources for harpists. There are articles on a variety subjects of interest to harpists, including harp care and amplification, along with a Beginners' Guide that is packed with help and advice to get you going. We have also included free downloadable sheet music, images and documents from the Clive Morley Collection, plus information about current harp news and events.
Our website also has lots of information about our harps and there are videos of them being played so that you can see and hear them in action. We have organised our vast collection of sheet music into useful categories so you can browse the type of music that interests you. Strings are arranged by harp or by string type to make it easy to find the string you need. But we're always happy to help.