Over 200 Years of Experience
A dedicated family business
Come and find your perfect harp
Large Selection of Music & Books
For all interests and abilities
Support, advice and help for beginners
Royal Mail, Parcel Force, Parcel Hero
Paypal, Visa, MasterCard, Delta, UK Maestro

01367 860493
harps@morleyharps.com
See what our customers are saying about us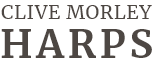 Serving the Harp World since 1817
Our showrooms are open and visitors are warmly invited to come and try our harps and browse our sheet music and accessories. We just kindly ask that you make an appointment before visiting us so that we can be ready to welcome you.

Alternatively, we can arrange a virtual FaceTime or WhatsApp visit to our showrooms.
We are also taking online orders as usual.

Please email harps@morleyharps.com with any enquiries and we will endeavour to get back to you as soon as possible.
Harp Information, Guidance & Resources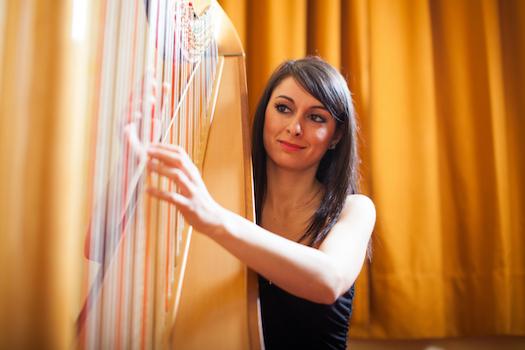 YOUR NEW HARP
Whether you are looking for your first ever harp or upgrading to a professional model, we are dedicated to offering you the best help and advice. So you can be completely confident that you are buying the right harp – and that you will continue to enjoy a trouble-free relationship with your harp for many years.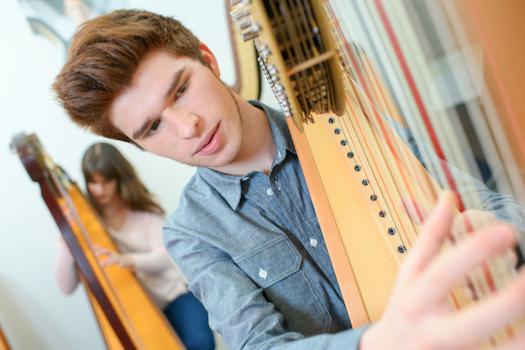 BEGINNERS' GUIDE
Over the years, we have met many excited newcomers to the harp. We know what questions beginners tend to have about choosing the right harp and how to tune, re-string and maintain it. Then there is the all important question of learning to play it! We have put together this beginners' guide to help.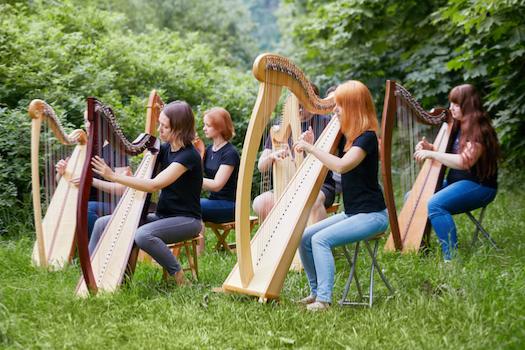 HARP RESOURCES
Want to know more about harp history? How to travel with, amplify or care for your harp? Or maybe you just want help with ordering the right replacement string? Luckily, we are a bit obsessed with harps, so it was our pleasure to put together this collection of resources for harpists of all levels and interests.
To all at Clive Morley Harps,

Thanks to all for a wonderful visit today, we thoroughly enjoyed ourselves. Thanks to Marije for all the arrangements and to Clive for his time in showing us around and for sharing his knowledge and experience with us. What an amazing place.

Elan is over the moon with her new harp.

Thanks once again. Until the next time….

S. O.

Hi Lisa,


Just want to say that my FH36S is a real joy!
Now that I am getting to know it, it is hard to keep my hands off it.
Such fairy-like- bell tones in the upper register and so much power in the bass.
Thanks so much for all your help in making the choice.
I could not be more pleased.
All best, and thankyou for the fabulous service.


P. O'C.

Hi Morley Harps.


I've just received my Triplett Christina Harp and am thrilled with it, such a lovely harp and the sound is lovely. Thank you so much for your help in ordering and the quick delivery....All the best and have a good Christmas......


J.
CLIVE MORLEY HARPS
We are located in the village of Filkins on the A361 between Lechlade and Burford. We are about five miles from the A40 at Burford, between Oxford and Cheltenham. Approximate travel times by road are:
London – 90 minutes
Severn Bridge – 90 minutes
Birmingham – 50 minutes
Train: Nearest station is Charlbury. Journey time is approximately 1 hour and 15 minutes from London Paddington.
Bus: Nearest bus stop is Faringdon. This route is served by the 66 bus between Oxford and Swindon.
Contacts
Goodfellows, Filkins, Lechlade GL7 3JG, UK
01367 860493 / harps@morleyharps.com
Please call to arrange a visit